Sarah Walsh shares five drugstore products that work wonders for the girl on a budget
Perfect skin. Everyone wants it. Celebrities seem to have it nailed, but let's be real: single girls like us don't necessarily have the money to blow at a dermatologist's office every month, or even on high-end skincare lines! As a pre-teen and teenager, I battled acne while having super dry and sensitive skin. I've burned through it all: Proactiv, antibiotics, birth control pills, fancy moisturizers, and almost every drugstore brand. After a lot of TLC, trial and error, multiple prescriptions (sorry, Mom!), and doctor's visits, here are a few of my favorite budget-friendly and easy-to-find products to get you on your way to flawless, glowing skin!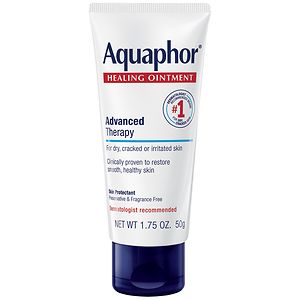 This is the "beauty" product I have been using since birth. Seriously. Aquaphor is an amazing ointment that WILL save your life. Dab some on your elbows, heels, and other dry patches for instant hydration. Dab on cuts, burns and scrapes to heal, or to guard from diaper rash. Prime eyelashes with just small dab (you're welcome!), and rub on lips before bed/during the day for a baby-soft pout.
It's no secret that the Neutrogena brand is great for sensitive skin! Their Ultra Gentle Cleanser is no exception. Removes makeup and impurities without over-drying skin or irritating eyes.
My skin leads a double life. It's very dry in the winter and pretty oily in the summer. However, I believe in moisturizing at ALL times. Vanicream light is especially great for sensitive or eczema-prone skin. When I need something more lightweight for my face during the summer, I still use this baby all over my body! I love the texture and the fact that there are no fragrances or dyes.
Ladies, baking soda is more than just kitchen ingredient. Why? Add a pinch to your shampoo and lather up to gently remove product residue without stripping your hair! Use with a bit of coconut oil to gently cleanse and exfoliate your face. Cut your gum or have some mouth soreness? Swish with a small amount of hydrogen peroxide and water to relieve your pain (whitens teeth, too!). Have greasy roots? Dip a big, fluffy makeup brush into some and dab at the root to soak up excess oil.
Homemade Body Scrub
If you're like me, you need some serious exfoliation from time to time.  I often find that drugstore soaps can end up drying out my skin. After seeing numerous "DIY" projects on Pinterest, and after a LOT of trial and error, I found the combo that is best for me. I use a little bit of brown & white sugar, lemon zest (for yummyness!), lemon or lime juice, and some coconut oil. In the summer, when I need less hydration, I will switch to olive oil. I don't have exact measurements because I just add until it is well mixed and is the consistency of a paste. Feel free to play around with the ingredients. Honey also does wonders for the skin; add a couple drops of essential oils if it strikes your fancy.
Sarah Walsh is a hair, makeup and food enthusiast living in New Orleans and loving every second.